Samples
Multi-Feature Sample App¶
This sample demonstrates the following features:
Nested reusable components
Bottom navigation
Nested navigation
State preservation (using StateKeeper)
Retaining instances (using InstanceKeeper)
Pluggable UI (Android Views, Jetpack Compose, SwiftUI, JS React)
Play Feature Delivery for Android
Tests, including UI tests (Jetpack Compose)
Please note that Gradle files included in this sample project are not supposed to be used as a reference. They share the configuration with the reset of the library, which simplifies the maintenance a lot. Please refer to the KMP documentation for information on configuring a KMP project. You can also check other sample projects described below.
Content:
Warning
The Multi-Pane sample is only for advanced single-pane/multi-pane navigation and layout. For generic master-detail navigation please refer to the Sample Todo List App described below.
Component Hierarchy¶
Counters Screenshots¶
Multi-Pane Screenshots¶
Sample Todo App¶
Simple todo application with a list and detail page that shares UI between Android and desktop with Compose Multiplatform and SwiftUI for iOS. The following libraries are used in this sample:
Decompose-Dagger Sample¶
A sample Android project demonstrating the use of Decompose library together with Dagger DI framework.
Sample Greetings App¶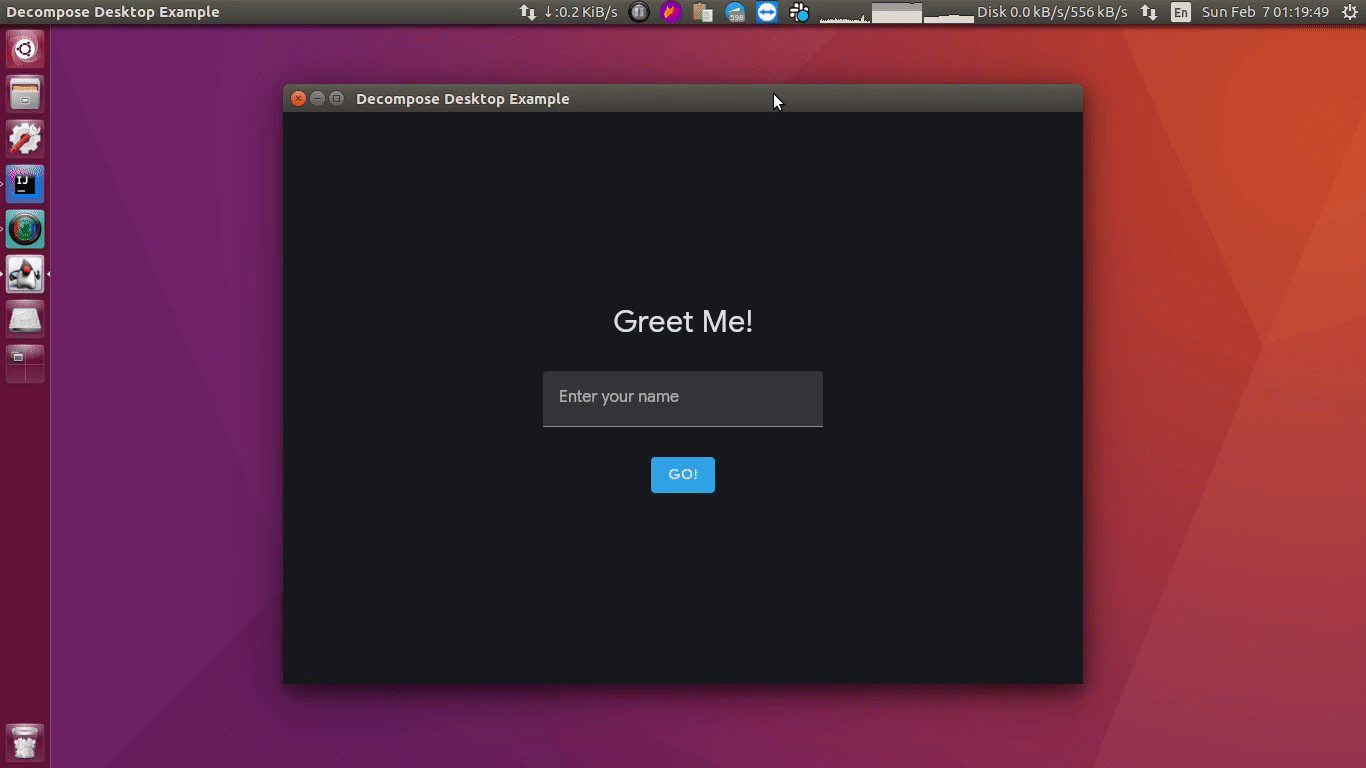 Related Articles¶